We impart our practical know-how from SAP consulting directly on the SAP system live or online.
We hope you enjoy browsing through the seminar catalogue 2022.
Our expert knowledge accessible to you
In over 42 years, IBS Schreiber has developed into a leading auditing and consulting company, especially in the IT and SAP environment.
Since 1985, IBS Schreiber has felt obliged to pass on this experience to you in seminars and workshops – with the aim of making you aware of the current safety and economic risks.
We show you how you can counter these risks with reasonable effort preventively ("ex ante") and, if necessary, "ex post".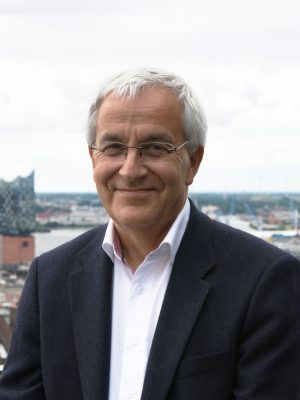 Responsible CASA certification
Head of seminar management
Enjoy seminars in the heart of Hamburg
Our modern training centre is located on the 11th floor of the Atlantikhaus with a view of the Elbe, the harbour and the Landungsbrücken. Within walking distance are several partner hotels, where you receive special rates as an IBS Schreiber seminar participant. In our air-conditioned seminar rooms you will have a perfect learning atmosphere with modern equipment and your own workstation for each participant.
Everything around the seminar is also organised – from lunch together to snacks and cold drinks to good coffee – everything is taken care of directly on site in a Corona-compliant manner, so that you can concentrate completely on the learning content.
Individual learning in a relaxed atmosphere
There is no "mass processing" with us – we look after you individually and ensure a unique seminar experience. You will learn in a relaxed atmosphere in small groups of maximum 12 participants.
In-house and individual seminars
We offer our seminars either as in-house training at your location or as individual seminars in our training rooms in Hamburg. We would be happy to work with you to create a concept tailored to your individual needs.
The topic and focus of the seminars are individually tailored to your needs.
Let us make you an individual offer!
In our online seminars, you receive excellent further training and are independent of location, so there is no need for time-consuming travel.
Vividly, interactive and practical
With the latest remote technology, you can solve exercises live on your computer and follow our training courses interactively. Our experienced trainers accompany you throughout the entire seminar.
With confirmation of participation
For our seminars you will receive a certificate with corresponding CPE's.